Hey there! Welcome to our page all about fixing and keeping cool in Dubai. We're the AC wizards, ready to zap away your air conditioning worries. Our crew of skilled tech whizzes is all about making your AC happy again. We handle air conditioner repair near me, keep things in tip-top shape, and install AC magic all around Dubai and nearby spots. No need to sweat – we've got you covered!
AC Repair Service
Is your AC throwing a tantrum? No worries! Our super-smart tech team knows all the tricks to fix a bunch of AC problems. From sneaky leaks to grumpy compressors, we've got the skills to make your AC dance with joy again. We're quick and efficient, so you'll be chilling in no time.
AC TLC (Tender Loving Care)
Our AC love extends to regular checkups. We clean filters, give parts a checkup and spot any problems before they turn into big drama. With our magic touch, your AC will stay young and cool, keeping you comfy all the time.
AC Enchantment
Planning to bring home a new AC conditioner repair? Our expert wizards are pros at setting up all sorts of ACs. Whether it's a split thingy or a super AC repair near me, we'll make the setup smooth as butter. We'll help you pick the right size and style for your space, so you can enjoy coolness without breaking a sweat.
Hvac Companies Near You
If you're all about keeping your surroundings chill, and I mean literally chill, like getting the right vibes for your indoor hangouts, then you gotta peep at these HVAC companies near me. They're like your indoor weather wizards, making sure your crib's cozy no matter the season. Fast as lightning and smart as a fox, they've got your back!
We Are Repairng These Brands
Rheem Air Conditioner Repairing Center Dubai
Trane Air Conditioner Repairing Center Dubai
Gree Air Conditioner Repairing Center Dubai
York Air Conditioner Repairing Center
Magic Techies: Our team is a bunch of air conditioning installation experts, trained to handle all sorts of ACs. They stay up-to-date with all the cool ac maintenance tricks to give you top-notch service.
Quick as Lightning: We know hot days in Dubai need quick fixes. We're like lightning when it comes to ac servicing near me.
Top-Notch Work: We're all about quality. We use the best tricks to make sure your AC repair services, pampered, or set up just right.
Crystal-Clear Prices: We're all about being crystal clear, especially with money stuff. We promise fair and awesome prices for our magic.
Easy-Peasy Booking: Need our magic? Booking is a breeze. Whether you're in a hurry or want a regular checkup, we've got your back.
Where We Work Our Magic: Dubai and nearby spots are where our magic happens. We want everyone to have a cool and comfy space.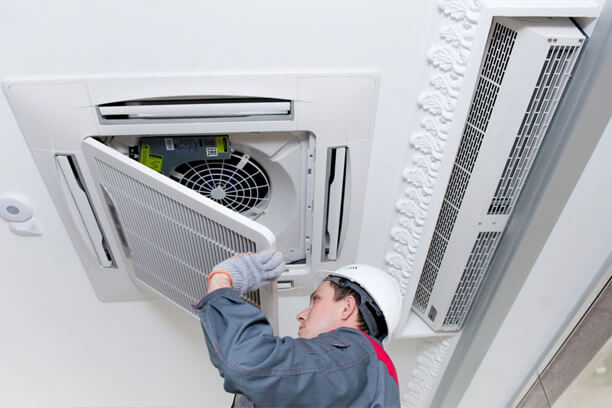 Gree Air Conditioner Repairing Center Dubai
Top-Rated Gree Air Conditioner Repair Center in Dubai: Your Cooling Solution!
York Air Conditioner Repairing Center Dubai
Expert York Air Conditioner Repair Center in Dubai: Keeping You Cool All Year Round!
Rheem AC Repairing Center Dubai
The Rheem AC Repair Center in Dubai offers expert solutions for your air conditioning needs. With a team of skilled technicians, they provide prompt and reliable services to ensure your Rheem AC unit operates efficiently. Trust them for quick and effective AC repairs to keep your home comfortable in Dubai's climate.
Other Brands
Trane, Media, Daikin, Samsung, Lg , Mitsubishi
Bottom Lines
When it's AC business in Dubai, we're the ones to count on. Our team of wizards is here to make sure you're comfy and cool, with tricks tailored just for you. Chat us up now to make your AC super happy!

" I had this coffee machine acting all wonky, right? Took it to these awesome folks, and bam! They fixed it up like pure magic. Super fast service, prices that won't break the bank, and the staff? Total sweethearts. Seriously, you gotta give their top-notch repair services a shot. Highly recommended!"
"I had this really cool experience with their Fridge Repair Services– talk about a fantastic adventure! Their super speedy service totally blew my mind. The technician showed up right on the dot, figured out what was up with my fridge, and fixed it up like a total pro. Now my fridge is rocking and rolling, working like a charm. Seriously, if you're ever in a fridge jam, these folks are the real deal. Thumbs up for their awesome and dependable service!"
Got it! Here's the rewritten text with an easy-to-read style: "Wow, let me tell you about my awesome experience with the Quick Plus Technical Washing Machine Repair! So, my washer was acting up, right? I mean, it was like doing the tango instead of washing clothes. But guess what? These repair folks fixed it up faster than a cheetah chasing its lunch! I highly recommend them